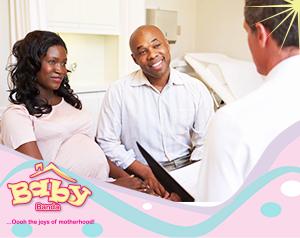 Feeling helpless when pregnancy does not happen as planned is common among couples in such situations. However, for those that take the next step to see a fertility specialist in Kenya, a glimmer of hope still remains. Fertility specialists have been trained to diagnose and offer treatment to reproductive problems such as infertility in both men and women. Although the costs of seeing a fertility expert may be a bit high, they remain the best option available to help a woman get pregnant.
As soon as you book an appointment to see an expert in fertility, it is important to prepare in advance so that you have everything ready. Some of the ways you and your partner can prepare for the appointment include:
First, put down important information about the number of times you have tried to conceive. If possible indicate the dates of intimacy and if it was within the period of ovulation. If you have been using a mobile application to keep track of your conception journey, you can download the report and take it to the doctor.
Second, prepare a list of medications whether conventional or herbal that you have taken with your partner or alone to help with infertility. Make sure to indicate the doses as well as the timeline within which they have been consumed.
Third, put together information on your medical history and that of your partner to hand over to the doctor. If you have been treated by another fertility specialist before, make sure their report is in the file as well.
Finally, get ready with questions for the specialist to help you better understand the process so that you can make an informed decision on the way forward.